Specialising in creating tailored experiences to meet individual needs, we use innovative and patented methods focussed on treating phobias in autistic individuals alongside people with anxiety conditions such as C-PTSD/PTSD
The Experience
Our Blueroom is designed to aid in the process of reducing phobias. With environments and scenarios designed specifically for each user, Blueroom has been proven to be more effective than traditional CBT in helping various groups of individuals, especially autistic individuals.
Read More About Blueroom
45%
of treatment recipients are free from their phobias 6 months after starting treatment This increases to
62.5%
on adults. This suggests that the treatment is even more effective on adults, than children.
The technology
Blueroom is a patented system, designed by Third Eye Neurotech to primarily treat phobias in autistic individuals. We developed an immersive technology module for participation that requires no additional equipment- such as goggles or headsets.
What makes us unique?
The major feature is its ability to replicate any environment in precise detail. We provide an exciting and exhilarating experience that gives participants a real sense of movement and being there in 'true perspective'.
The Research
The Blue Room was developed in conjunction with Newcastle University. During the techology's development, trials were carried out on a wide range of phobias and children from a variety of backgrounds. The technology proved incredibly effective.
A Randomised Controlled Feasibility Trial of Immersive Virtual Reality Treatment with Cognitive Behaviour Therapy for Specific Phobias in Young People with Autism Spectrum Disorder

M. Maskey, J. Rodgers, V. Grahame, M. Glod, E. Honey, J. Kinnear, M. Labus, J. Milne, D. Minos, H. McConachie, J. R. Parr
The Blue Room in the Press
Third Eye's Technology has been featured by a variety of news outlets
This is the Blue Room in its current iteration; since its initial design, the system has gone through multiple iterations and improvements. The latest version resides within the beautiful and historical Ushaw Estate located just outside of Durham.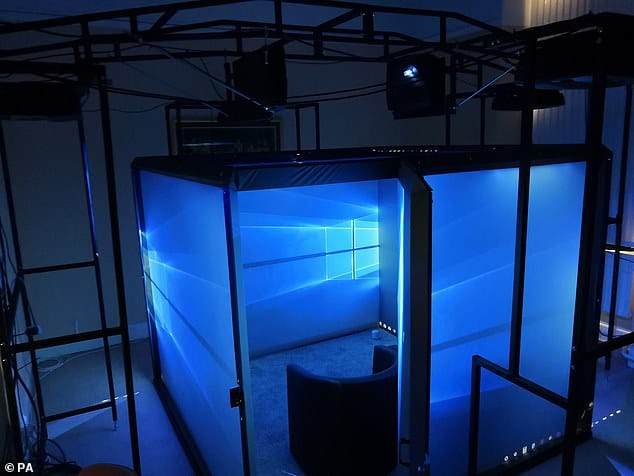 Let's Talk